Determinants of the Demand for Life Insurance Evidence from Jordan
Keywords:
Jordan, Life Insurance demand, Insurance Density, Time Series
Abstract
This study investigates the relationship between the demand for life insurance measured by annual life insurance premiums and insurance density and some economic and demographic variables in Jordan during 1970 and 2012, using Ordinary Least Square (OLS) estimation. We find evidence that the demand for life insurance products is influenced by increase in income level and urbanization, suggesting that the life insurance industry can be well developed in lower-middle income country.
In addition, the demand for life insurance in Jordan increases during inflationary period because, the average economic growth rates was higher than the average level of inflation rates during the period under study. However, the study found no evidence of young dependency on the demand for life insurance in Jordan, sug- gesting increasing the attention on products to protect against morality risk. Future research is recommended in this area for Jordan including other economic and demographic variables and investigating the supply side of life insurance in Jordan.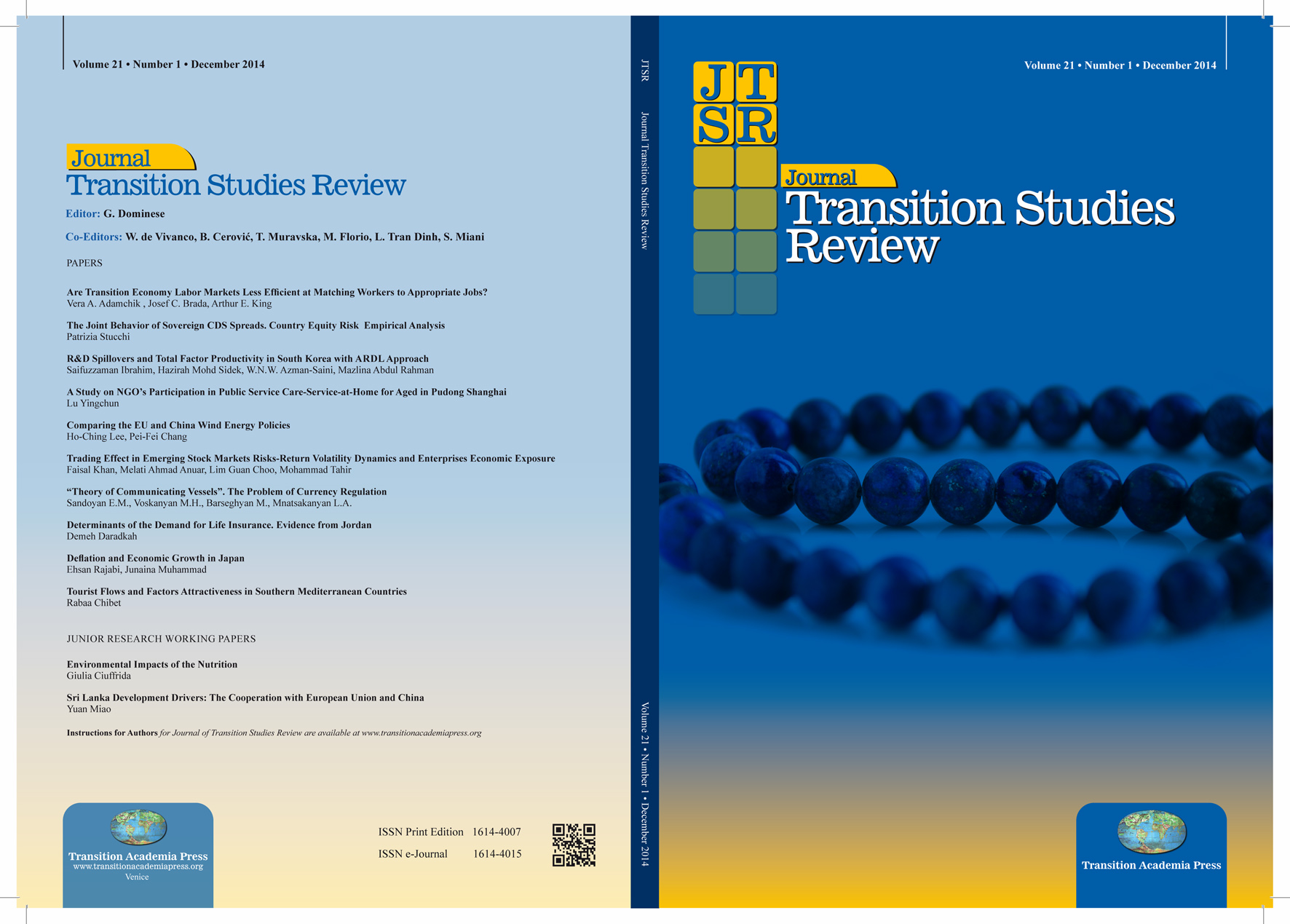 The author gives permission to Transition Academia Press to publish the article in print and/or electronic format.
If/when an article is accepted for publication, Author will be asked to transfer copyright of the article to Transition Academia Press. Transition Academia Press will retain copyright of all published material and reserves the right to re-use any such material in any print and/or electronic format. Author willing to retain their copyright from the Editors might request a fair condition, on the base of a bilateral agreement.