The Banking Industry in Morocco
Keywords:
Banking Industry – Performance – Morocco
Abstract
This paper aims to shed some lights and document the activity of the banking industry in Morocco and to highlight areas where problem arises during the period from 2007-2012, by examining the structure, and performance of the Moroccan banking industry as a whole. It was found that the outlook for the Moroccan banking sector is positive, where total banks' assets reached a balance of Moroccan Dirhaim 1,040,648,449, presenting 126 percent of Gross Domestic Product at current prices at the end of 2012. On the other hand, there are still a lot of opportunities in the industry, such as retail segment, lending to SME's and the Islamic banking segment.
Downloads
Download data is not yet available.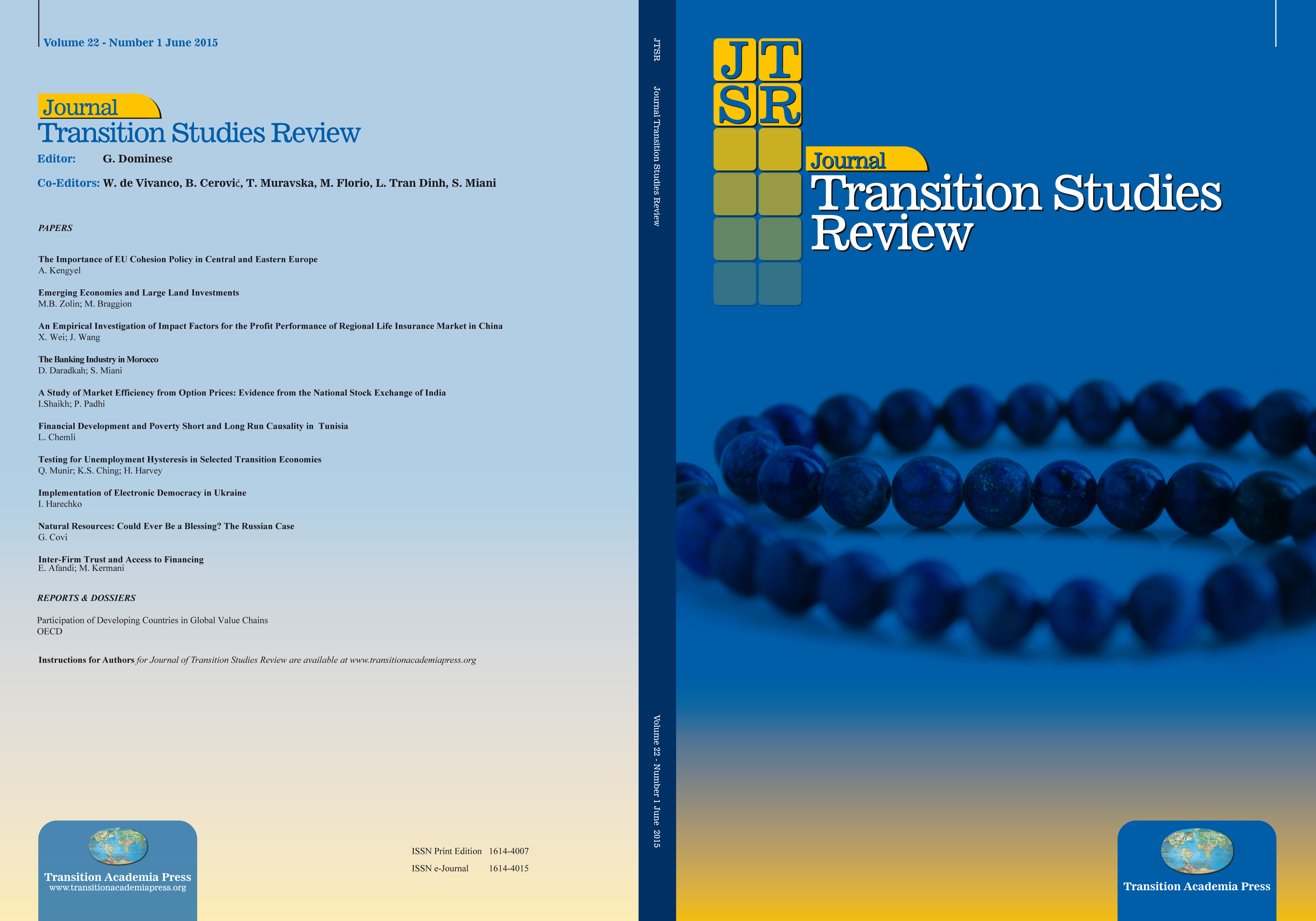 How to Cite
Daradkah, D., & Miani, S. (2015). The Banking Industry in Morocco. Journal Transition Studies Review, 22(1), 55-68. https://doi.org/10.14665/1614-4007-22-1-004
The author gives permission to Transition Academia Press to publish the article in print and/or electronic format.
If/when an article is accepted for publication, Author will be asked to transfer copyright of the article to Transition Academia Press. Transition Academia Press will retain copyright of all published material and reserves the right to re-use any such material in any print and/or electronic format. Author willing to retain their copyright from the Editors might request a fair condition, on the base of a bilateral agreement.