Panda bonds: opportunity or threat for Europe?
Keywords:
Capital structure, Credit risk, Bond markets, Chinese internationalization
Abstract
We analyse the effect of panda bonds on indebted firms default probability. The theoretical default probability as a function of debt is evaluated in the Black, Scholes (1973) and Merton (1974) framework for various set of parameters values. We consider as benchmark the prevailing default rates for speculative-grade corporate companies based on the last reports by S&P (2019) and Moody's (2018).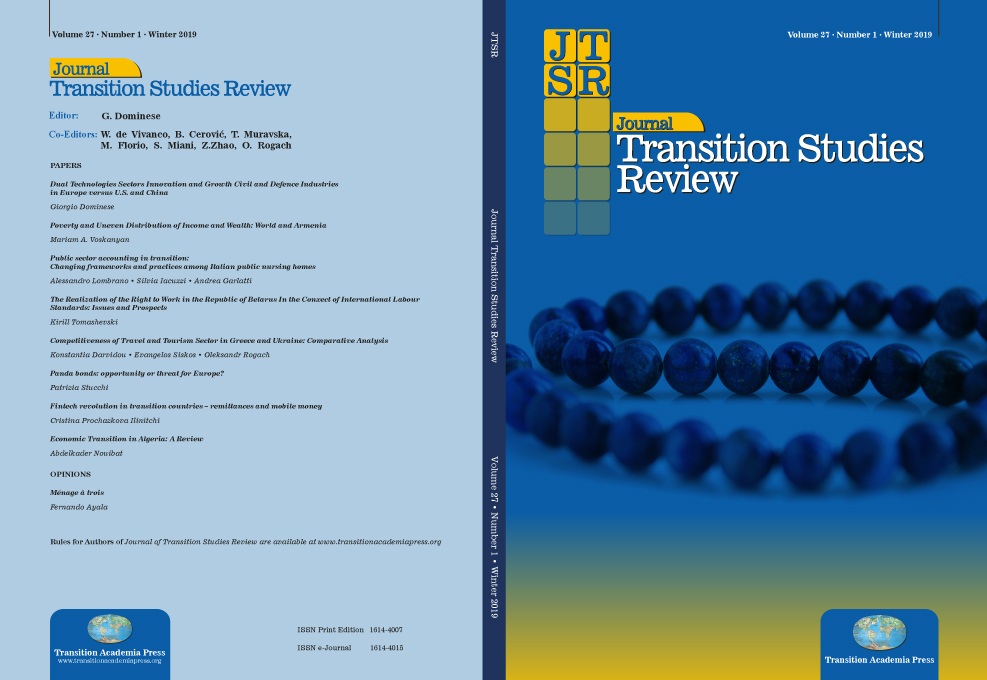 The author gives permission to Transition Academia Press to publish the article in print and/or electronic format.
If/when an article is accepted for publication, Author will be asked to transfer copyright of the article to Transition Academia Press. Transition Academia Press will retain copyright of all published material and reserves the right to re-use any such material in any print and/or electronic format. Author willing to retain their copyright from the Editors might request a fair condition, on the base of a bilateral agreement.