The Impact of Foreign Direct Investment on the Productivity of the Balkan Countries
Keywords:
Foreign Direct Investment, Productivity, School Enrollment, Balkan Countries
Abstract
Balkan countries are trying to attract foreign direct investment, hoping that foreign enterprises, besides employment, will also convey their know-how. This will later be transferred to their national industries, where it is expected to increase productivity.
This paper examines the effects of foreign direct investment on productivity
growth, university enrollment and unemployment in eight Balkan countries: Albania, Bosnia, Bulgaria, Croatia, Montenegro, Macedonia, Romania and Slovenia.
The empirical analysis shows significant results about the positive impact of both investments and FDI on productivity growth in the respective countries. Additionally, the data show a positive impact of FDI on university enrollment, but not a negative correlation between FDI and unemployment. Furthermore, the results confirm that FDI effects may have positive consequences in the host country depending on its level of economic development and institutional quality.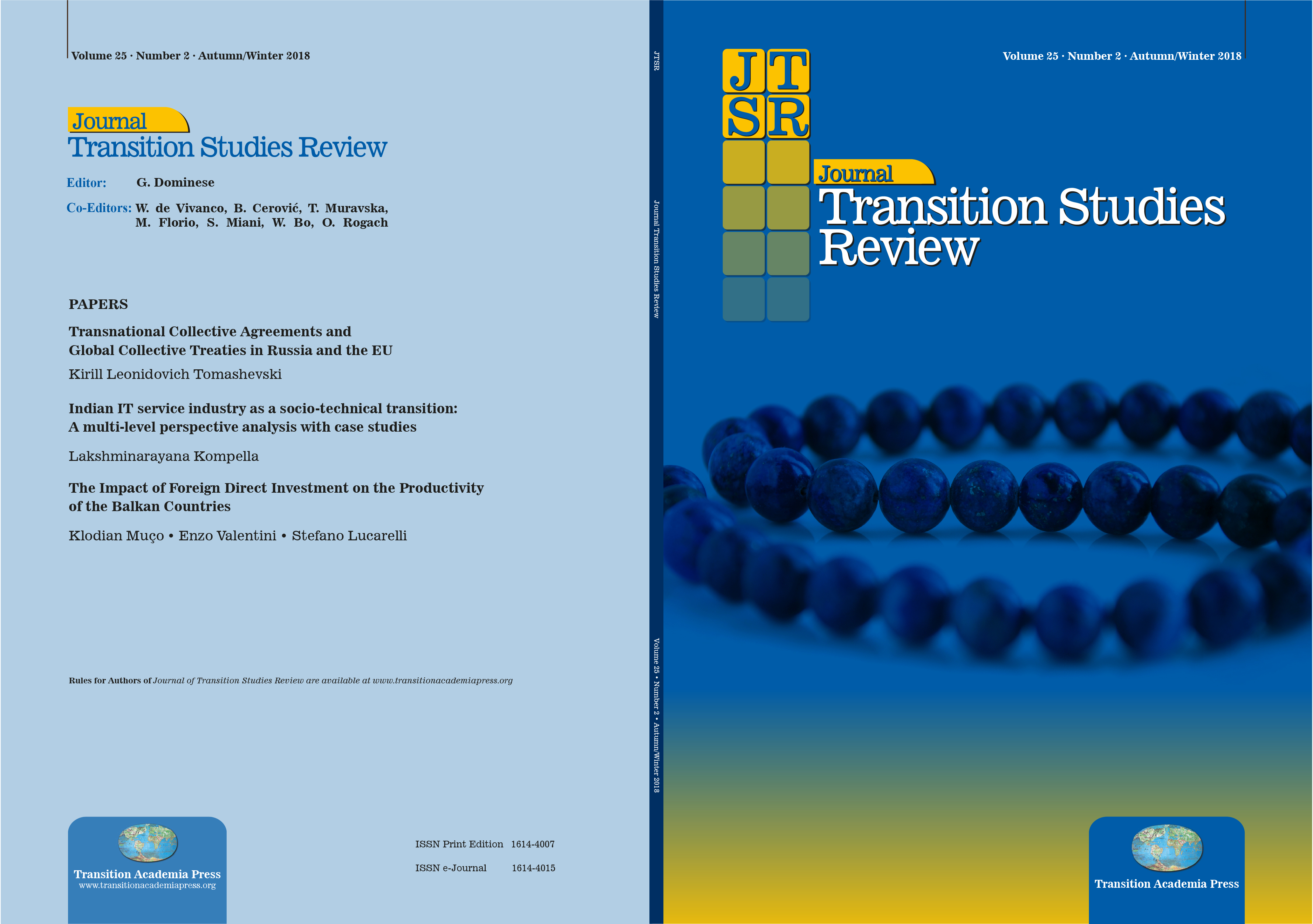 The author gives permission to Transition Academia Press to publish the article in print and/or electronic format.
If/when an article is accepted for publication, Author will be asked to transfer copyright of the article to Transition Academia Press. Transition Academia Press will retain copyright of all published material and reserves the right to re-use any such material in any print and/or electronic format. Author willing to retain their copyright from the Editors might request a fair condition, on the base of a bilateral agreement.