R&D Spillovers and Total Factor Productivity in South Korea with ARDL Approach
Keywords:
R&D spillovers, Total Factor Productivity, Research & Development, South Korea, ARDL
Abstract
This study aims to examine the impact of R&D spillovers on the South Korean total factor productivity (TFP) using the Autoregressive Distributed Lag (ARDL) estimation technique. Using data from the period 1985-2005, the results show that the domestic research and development (R&D) expenditure and foreign direct investment (FDI) have positive im- pact on the productivity growth in South Korea, in the long run. However, in the short run, the domestic R&D and the imports of goods and services have significant positive impact on the country's TFP.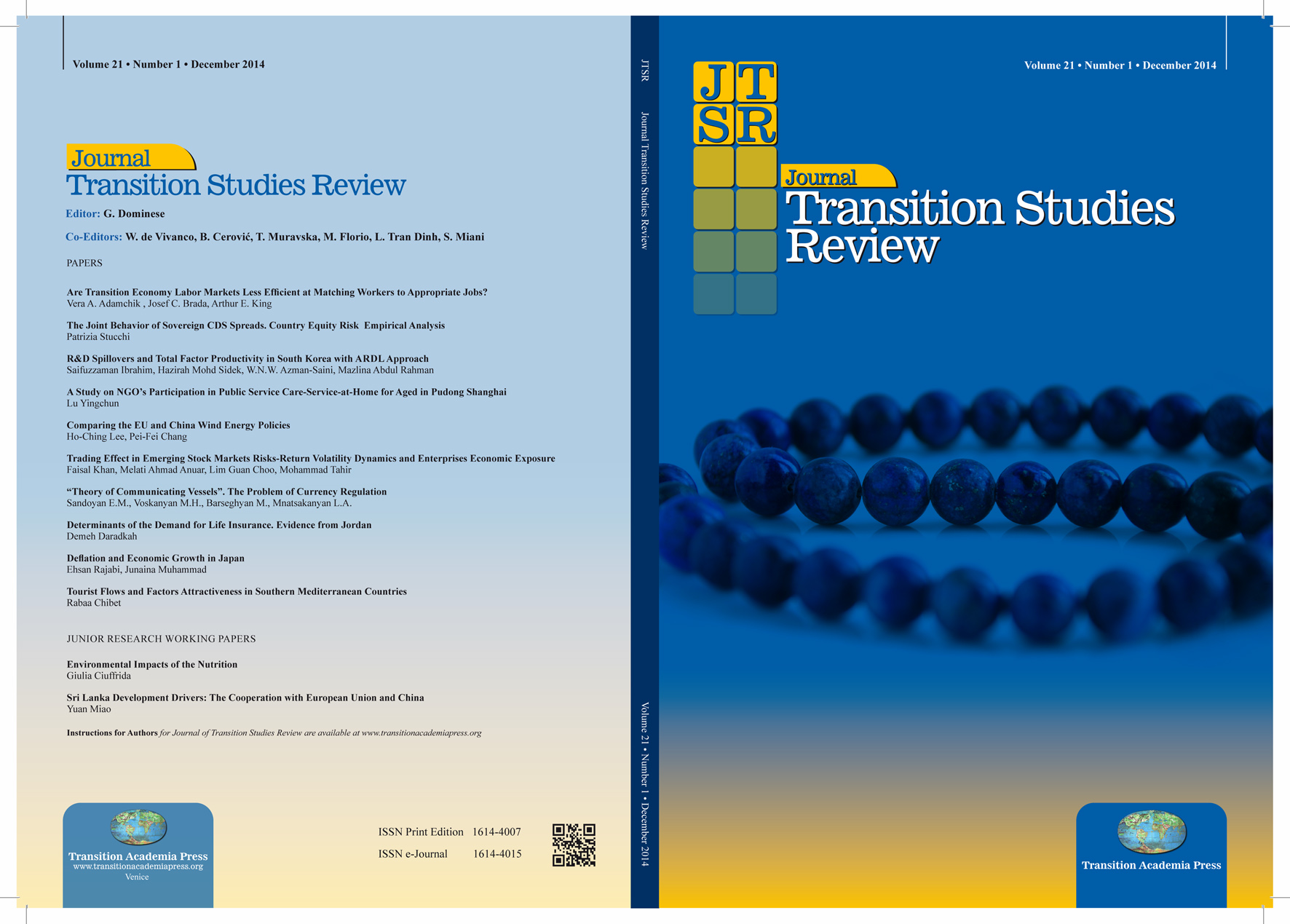 The author gives permission to Transition Academia Press to publish the article in print and/or electronic format.
If/when an article is accepted for publication, Author will be asked to transfer copyright of the article to Transition Academia Press. Transition Academia Press will retain copyright of all published material and reserves the right to re-use any such material in any print and/or electronic format. Author willing to retain their copyright from the Editors might request a fair condition, on the base of a bilateral agreement.