Poverty and Uneven Distribution of Income and Wealth: World and Armenia
Keywords:
poverty, inequality, income level, Armenia
Abstract
Today, the world has a sharp contrast, from the world of high technology to the world of starving people. The uneven distribution of income and wealth in the world is observed not only in terms of the global north-south issue, when the capital is concentrated in high-income countries, but also at the level of different segments of the population, and even individuals.
On the background of an oversupply of financial resources in the world stock exchanges, we observe a high mortality rate from hunger and diseases in countries with a low level of per capita income.
This article is devoted to the analysis and assessment of the problem of poverty and the uneven distribution of income and wealth in the framework of modern realities, as well as the example of the Armenian economy.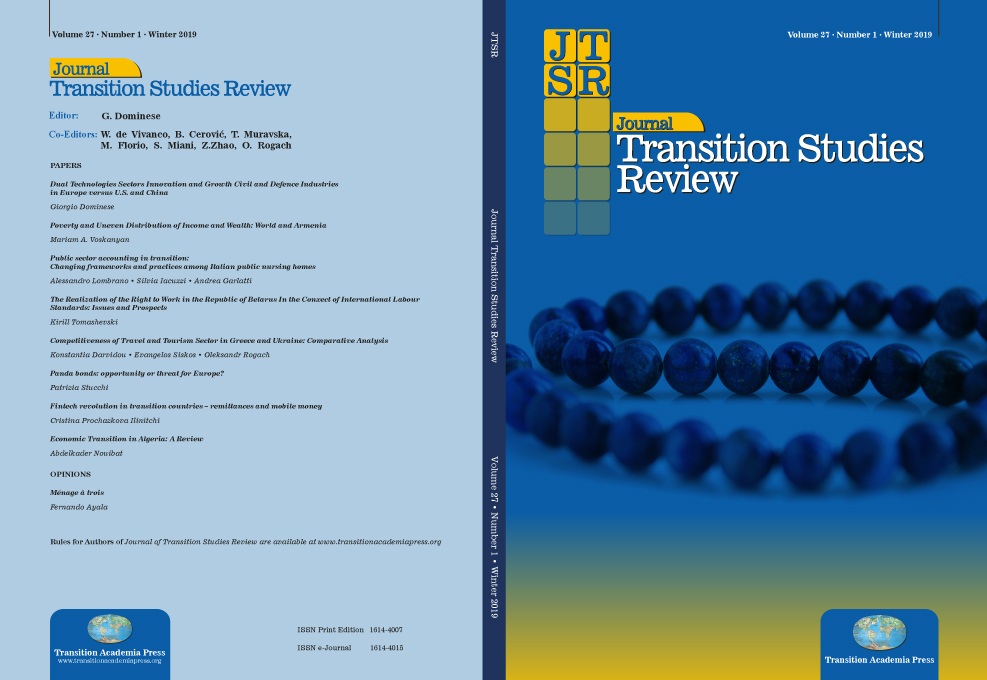 The author gives permission to Transition Academia Press to publish the article in print and/or electronic format.
If/when an article is accepted for publication, Author will be asked to transfer copyright of the article to Transition Academia Press. Transition Academia Press will retain copyright of all published material and reserves the right to re-use any such material in any print and/or electronic format. Author willing to retain their copyright from the Editors might request a fair condition, on the base of a bilateral agreement.