Issues on Private Foreign Remittances Influence on the Economy
Keywords:
Remittances, International migration, Exchange rate, Dutch disease
Abstract
For the most of developing countries foreign private remittances are not only the most important sources of disposable income forming but also in some cases form more strong channel of foreign currency inflows than participation in the international trade, foreign aid and foreign private investments. Remittances are the form of resource movement from developed countries to developing, significance of which increases every day. They potentially could become a pillar for the development of the financial sector in the recipient country, partly transforming into savings and entering on the financial market through formal credit channels. The study focuses on the main effects created by the foreign remittances and makes an attempt to analyze the short-term and long-term influence on the recipient countries economies.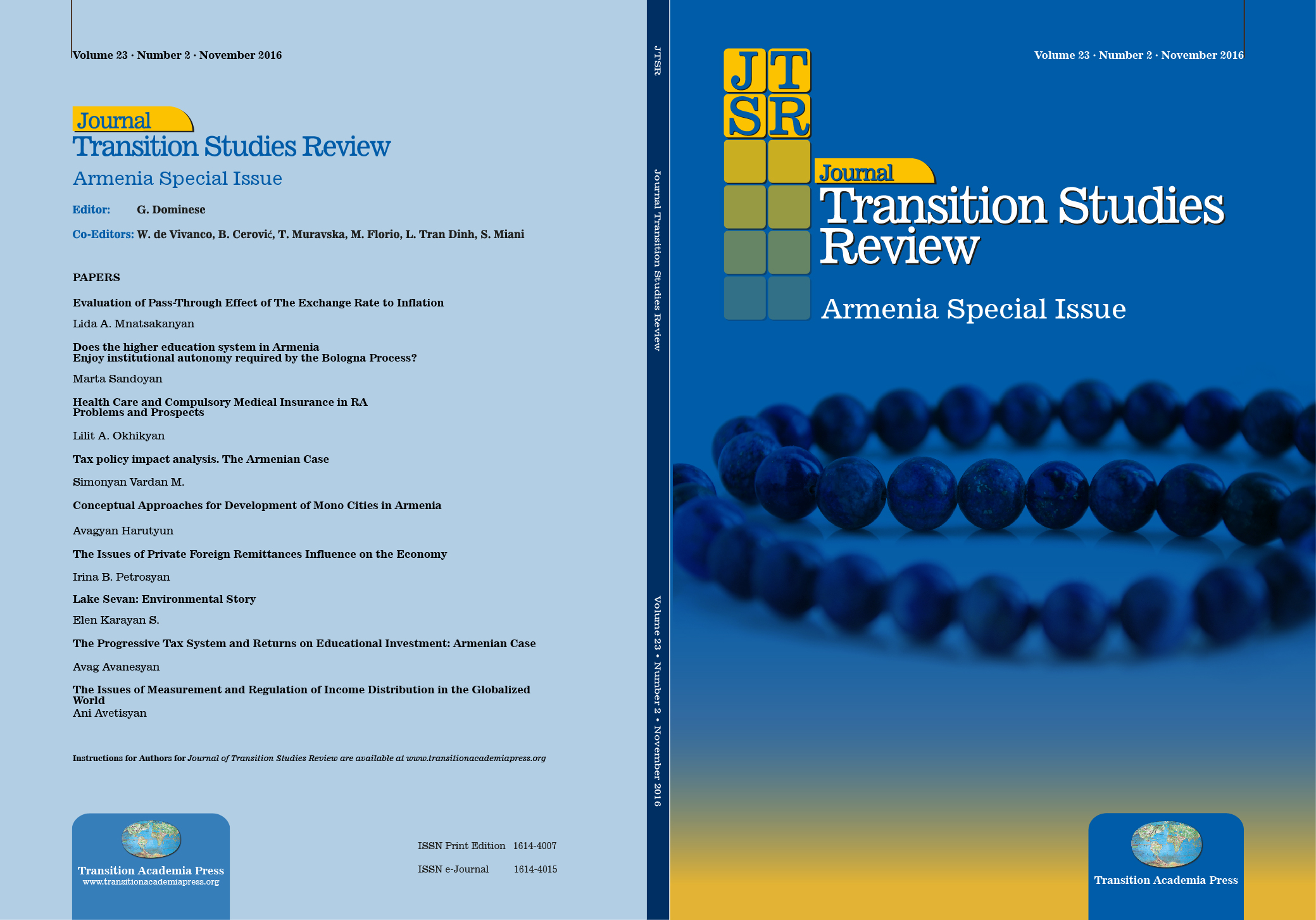 The author gives permission to Transition Academia Press to publish the article in print and/or electronic format.
If/when an article is accepted for publication, Author will be asked to transfer copyright of the article to Transition Academia Press. Transition Academia Press will retain copyright of all published material and reserves the right to re-use any such material in any print and/or electronic format. Author willing to retain their copyright from the Editors might request a fair condition, on the base of a bilateral agreement.