Reforming International Trade Order: Shaping Positive Environment for China's Trade Disputes Settlement
Keywords:
international trade order, trade dispute settlement, Chinese economic diplomacy, US-China trade dispute
Abstract
After the financial crisis, China has been facing severe international trade disputes and a complicated international trade environment. China needs to distinguish and apply various bilateral, regional, and multilateral trade dispute settlement paths.
Facing the increasing number of international trade disputes and a more and more complex trade environment, China should distinguish, utilize and evaluate various bilateral, regional and multilateral routes of trade dispute settlement. With developing economic and commercial power, China has internal impetus to involve in shaping international trade order in a new round of multilateral trade negotiations. This paper analyzes the interactive relationship between the adjustment of international trade order and China's trade dispute settlement through the following three aspects:constructing international trade power structure, building up trade regulation system, and settling international trade administration.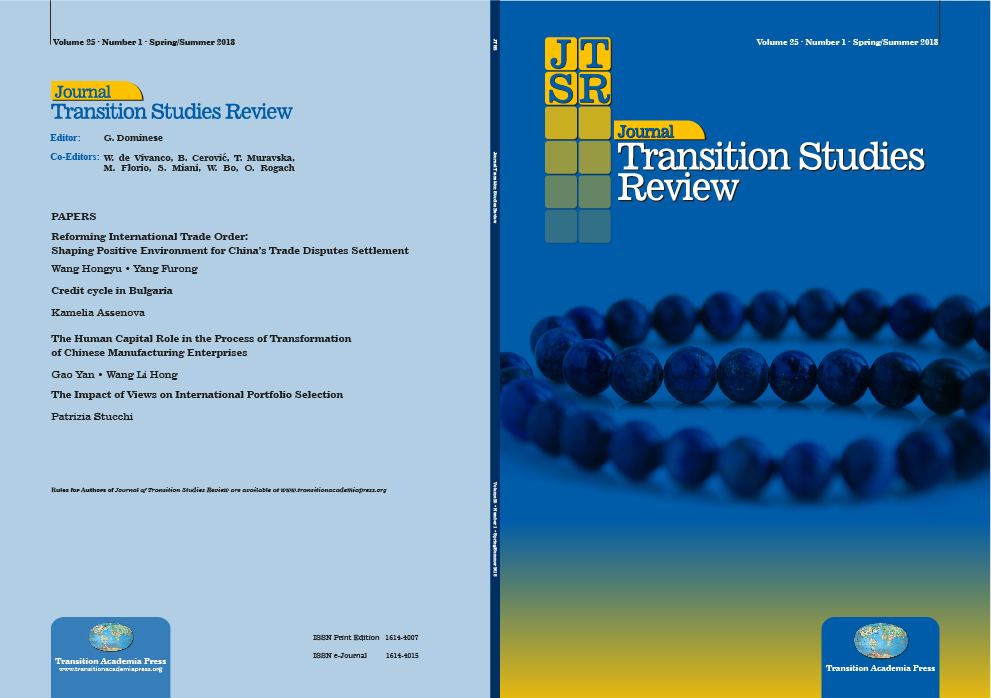 The author gives permission to Transition Academia Press to publish the article in print and/or electronic format.
If/when an article is accepted for publication, Author will be asked to transfer copyright of the article to Transition Academia Press. Transition Academia Press will retain copyright of all published material and reserves the right to re-use any such material in any print and/or electronic format. Author willing to retain their copyright from the Editors might request a fair condition, on the base of a bilateral agreement.