The Group of 20 (G-20) and its Role Changing Global Economic Governance
Keywords:
The G-20, Global governance, Flexible multilateralism, Advisory committee a steering group and development issues
Abstract
This article argues that the G-20 is an informal economic arrangement which was not significant before the latest global economic crisis. It has become an important institution since 2008 in order to respond to the current global economic crisis.
The G-20 is a coordinat- ing body of global economic governance which has a crucial role to coordinate its members and international financial institutions and thereby provide them with strategic policies on political and economic issues. Furthermore, the G-20 represents a flexible framework on managing global economic governance and monitoring the international financial system. It is a manifestation of flexible multilateralism in international relationship. Hopefully, the G-20 can be a revision of the old-fashioned architecture of global governance in the contemporary era.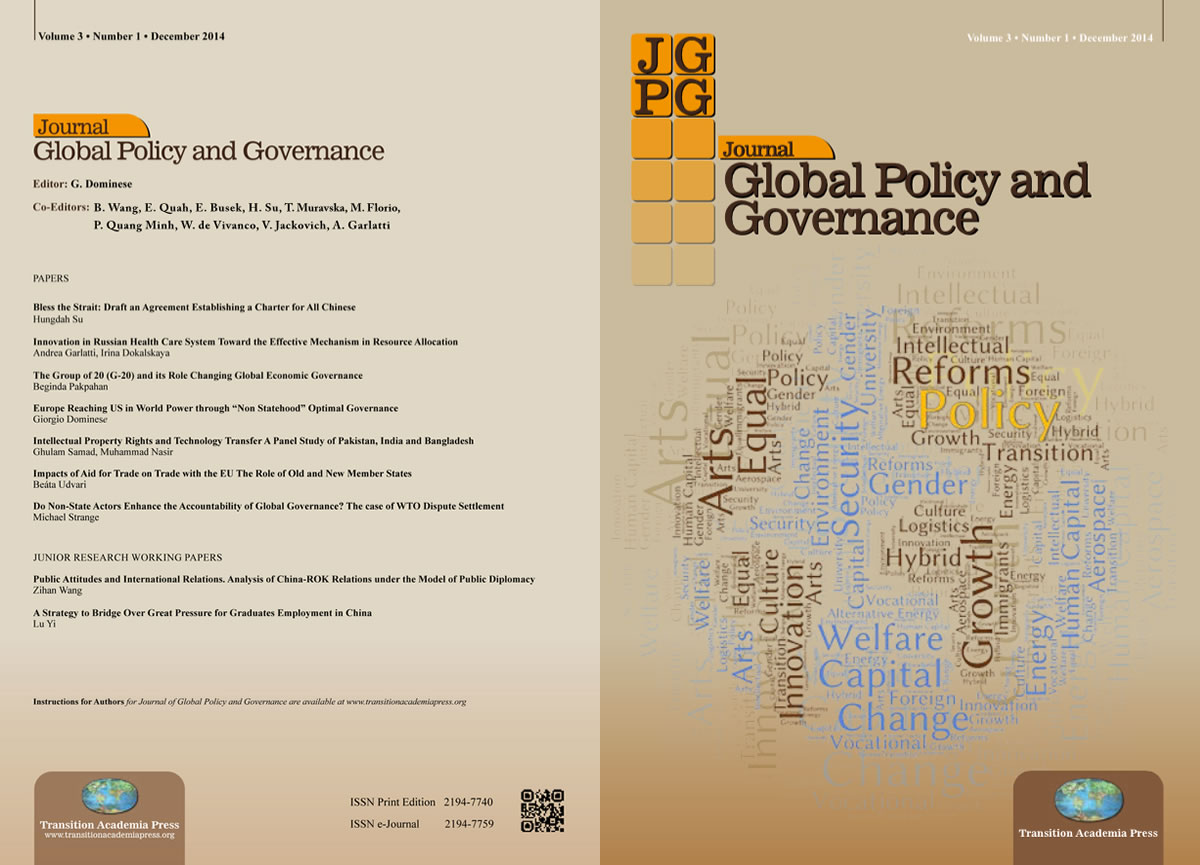 The authors when submitting their papers endorse and give permission as well to the Publisher Transition Academia Press to publish the article/paper in print and/or electronic format. Article/paper is defined as the final, definitive, and citable Version of Record, and includes the accepted manuscript in its final form, including the abstract, text, bibliography, and all accompanying tables, illustrations, data.  
If/when an article is accepted for publication, Author will be asked to transfer copyright of the article to Transition Academia Press. Transition Academia Press will retain copyright of all published material and reserves the right to re-use any such material in any print and/or electronic format. Author willing to retain their copyright from the Editors might request a fair condition, on the base of a bilateral agreement.