Does Too Much Work Hamper Innovation? Evidence for Diminishing Returns of Work Hours for Patent Grants
Keywords:
Innovation – Patents - Working Hours – Time - Neo-Capital Theories - Network Failures
Abstract
This study suggests that individual time is an important factor that needs to be considered in innovation research. We define two types of time: work time and free time. We find that work time has a positive but diminishing effect on innovative output such that after a certain point the innovation-enhancing role of work time is taken over by individual free time. Using a sample of OECD countries and Russia covering the period 2000-2011, we estimate a quadratic relationship between work time and per capita innovative output. For a hypothetical economy that has no other holidays but weekends, we estimate that individuals should not work more than about 6.6 hours a day for maximizing innovative output. We also present a categorization of countries based on their innovative output and work hours that may kindle interest for certain case-specific future research.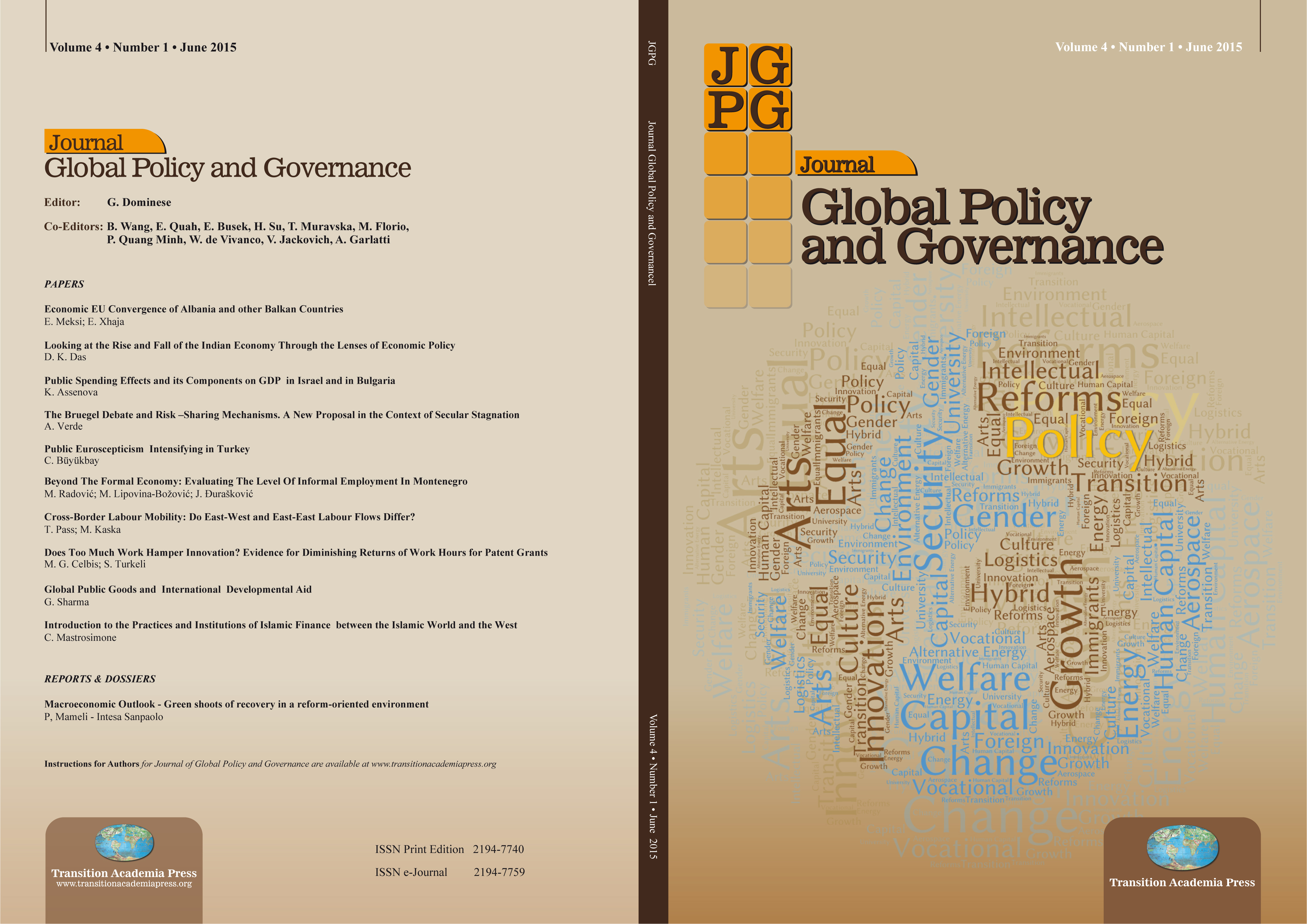 The authors when submitting their papers endorse and give permission as well to the Publisher Transition Academia Press to publish the article/paper in print and/or electronic format. Article/paper is defined as the final, definitive, and citable Version of Record, and includes the accepted manuscript in its final form, including the abstract, text, bibliography, and all accompanying tables, illustrations, data.  
If/when an article is accepted for publication, Author will be asked to transfer copyright of the article to Transition Academia Press. Transition Academia Press will retain copyright of all published material and reserves the right to re-use any such material in any print and/or electronic format. Author willing to retain their copyright from the Editors might request a fair condition, on the base of a bilateral agreement.