Public Spending Effect and Components on GDP in Israel and in Bulgaria
Keywords:
Public spending - Economic growth - Econometric modeling
Abstract
The main purpose of economic policy in new EU member states, including Bulgaria, is to realize high growth and to reach the average GDP per capita for EU. The way to aim at this permanent purpose is the usage of the experience of all over the world. Israel is a country with similar population and territory like Bulgaria and an appropriate example to be taken as the positive experience for all new member states in EU.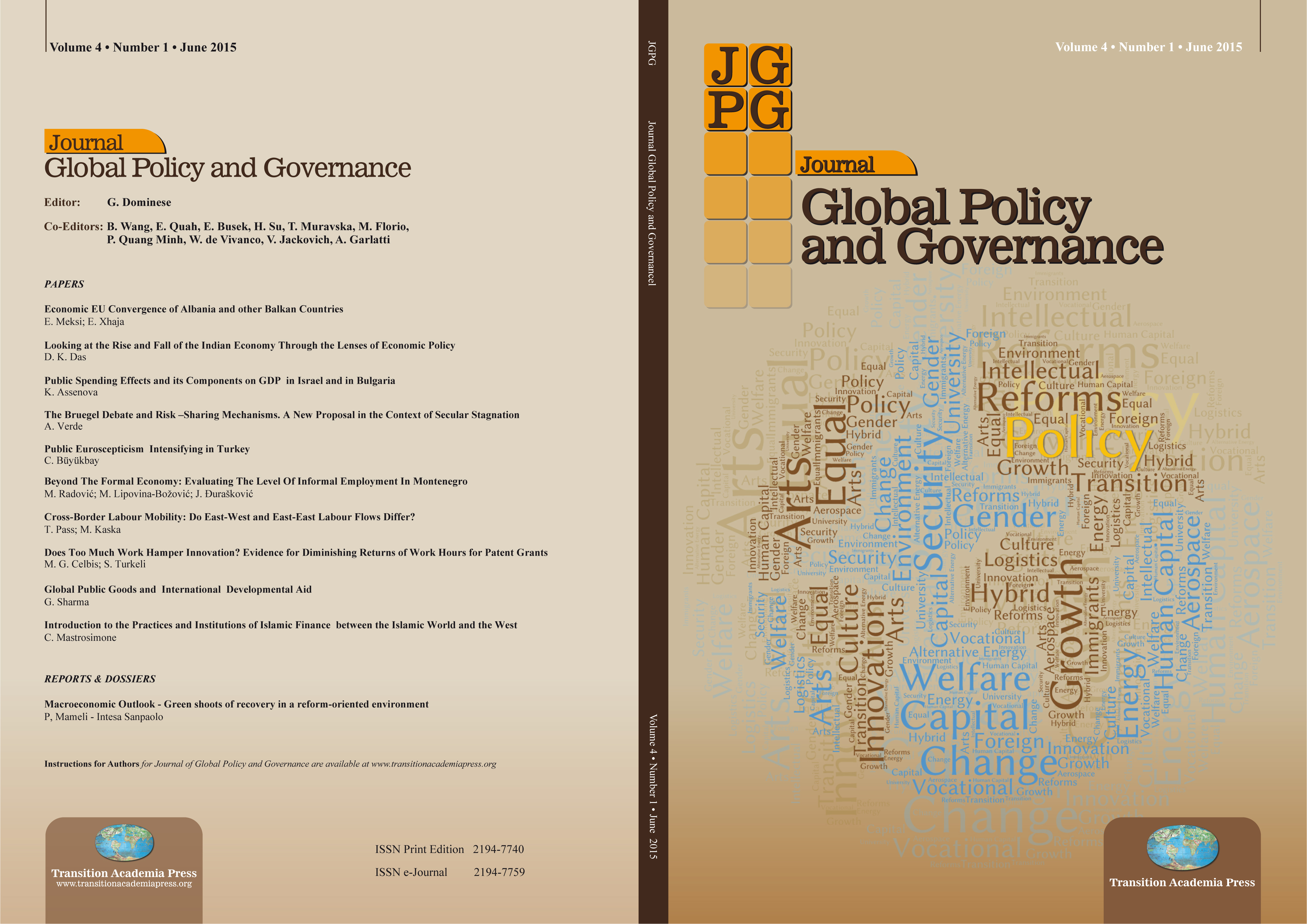 The authors when submitting their papers endorse and give permission as well to the Publisher Transition Academia Press to publish the article/paper in print and/or electronic format. Article/paper is defined as the final, definitive, and citable Version of Record, and includes the accepted manuscript in its final form, including the abstract, text, bibliography, and all accompanying tables, illustrations, data.  
If/when an article is accepted for publication, Author will be asked to transfer copyright of the article to Transition Academia Press. Transition Academia Press will retain copyright of all published material and reserves the right to re-use any such material in any print and/or electronic format. Author willing to retain their copyright from the Editors might request a fair condition, on the base of a bilateral agreement.