Proof positive? Testing the universal basic income as a post- COVID new normal: the cases of the Baltic and Canada
Keywords:
UBI, EU, interventionism, welfare state, pandemic, wealth, poverty
Abstract
The global response to the coronavirus has highlighted gaping holes in the social security net. Resultantly, the unconditional basic income (UBI) idea has gained traction worldwide throughout 2020, both among the public and politicians looking for solutions to address poverty and stimulate economic recovery. The shift from viewing the UBI as a utopia towards recognizing it as an internationally acceptable policy requires further exploration. By comparing the pandemic-sparked interventionist policies on both sides of the Atlantic, the paper analyses the de facto introduction of the UBI in socially progressive countries, taking Canada and the Baltics as test cases. The authors conclude that the global crisis, exposing the alarming state of affairs of social security, has reopened an intense debate over the role of government interventions and the scope of the welfare state and paved the way for reforms that would embrace better state funding, with an emphasis on social solidarity.
Downloads
Download data is not yet available.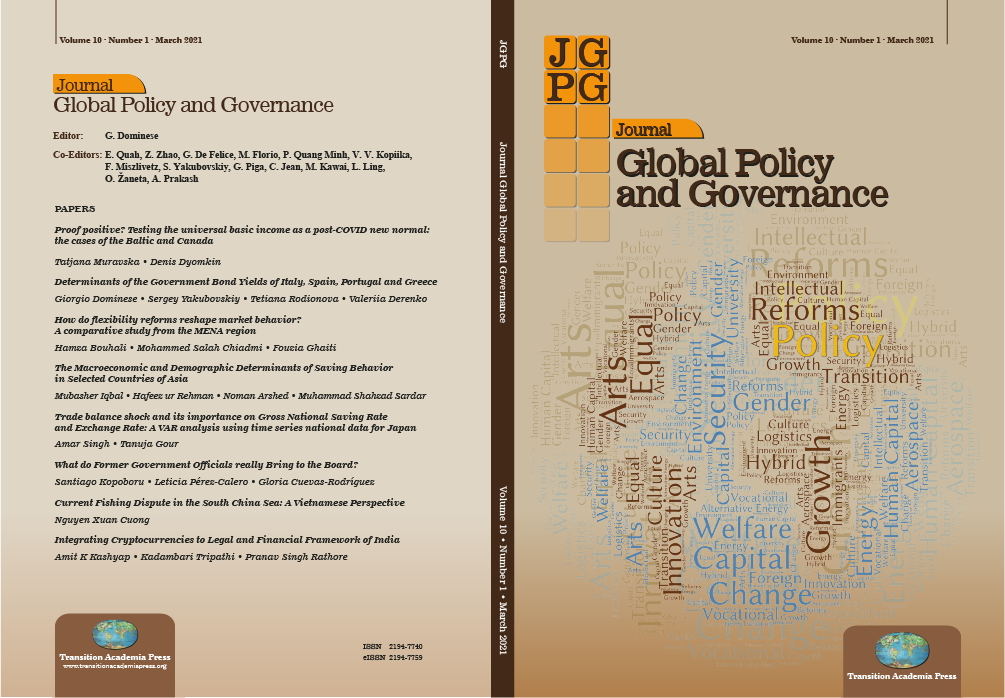 The authors when submitting their papers endorse and give permission as well to the Publisher Transition Academia Press to publish the article/paper in print and/or electronic format. Article/paper is defined as the final, definitive, and citable Version of Record, and includes the accepted manuscript in its final form, including the abstract, text, bibliography, and all accompanying tables, illustrations, data.  
If/when an article is accepted for publication, Author will be asked to transfer copyright of the article to Transition Academia Press. Transition Academia Press will retain copyright of all published material and reserves the right to re-use any such material in any print and/or electronic format. Author willing to retain their copyright from the Editors might request a fair condition, on the base of a bilateral agreement.