Estimates of Trade Dependence of Ukraine: An Indicator of Effectiveness of its Economic Structure and Foreign Economic Activities
Keywords:
Interdependence, Dependence, Quality Patterns, Ukraine vs. Russia, Progressive disruption but convergence with EU
Abstract
The approach to study the significance of trade relations between countries by analyzing economic vulnerability, economic sensitivity, symmetry and asymmetry of the established economic links is proposed in this article. This approach is adapted to analysis of the trade dependence of Ukraine. The estimated interdependence ratios for Ukraine and its largest trade partners – EU, Russian Federation, post-soviet countries, China, the U.S., and Brazil and India as emerging economies – are compared to the respective ratios of Ukraine's dependence on these countries' markets. The analyzed dynamics of the Ukrainian GDP dependence on the Ukraine's trade partners shows the growing relative weight of the countries that had not played a substantial role in the foreign trade of Ukraine. The proposed approach for estimating the quality of the established trade relations is supposed to contribute to the radical transformation of Ukraine's foreign trade.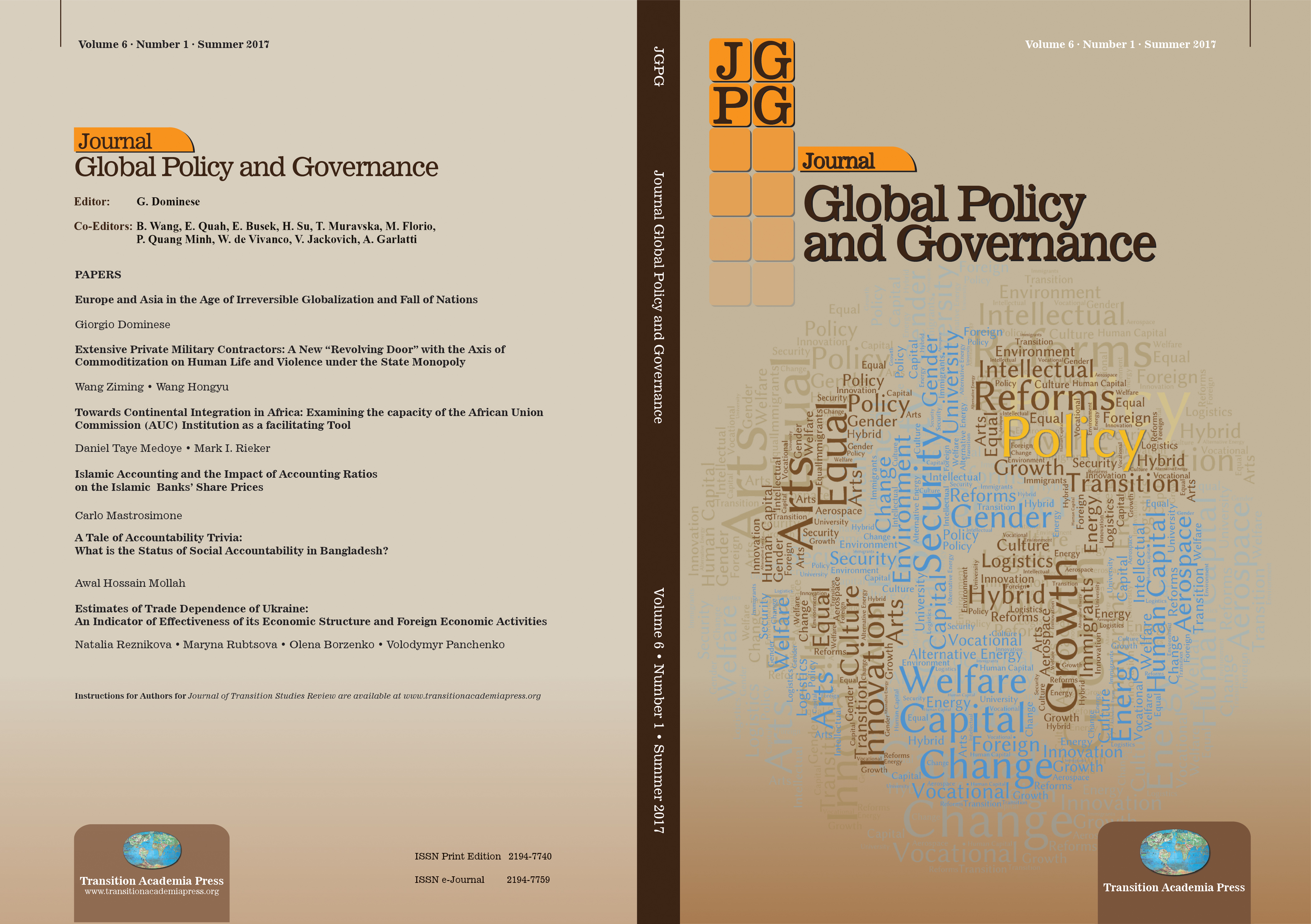 The authors when submitting their papers endorse and give permission as well to the Publisher Transition Academia Press to publish the article/paper in print and/or electronic format. Article/paper is defined as the final, definitive, and citable Version of Record, and includes the accepted manuscript in its final form, including the abstract, text, bibliography, and all accompanying tables, illustrations, data.  
If/when an article is accepted for publication, Author will be asked to transfer copyright of the article to Transition Academia Press. Transition Academia Press will retain copyright of all published material and reserves the right to re-use any such material in any print and/or electronic format. Author willing to retain their copyright from the Editors might request a fair condition, on the base of a bilateral agreement.